Présentation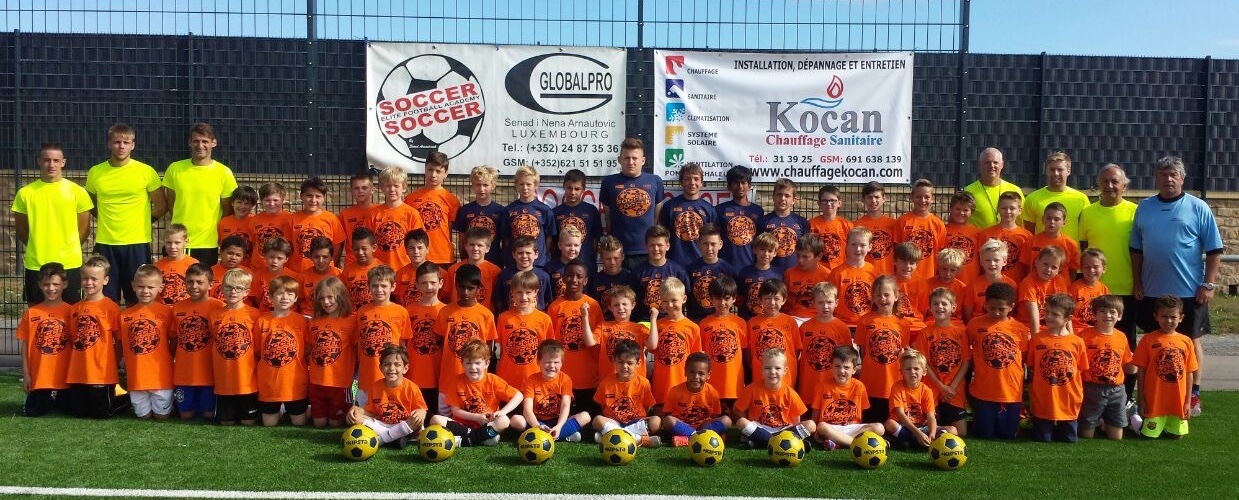 Since 1998, Full 22 years in Canada - USA - Luxembourg.

The SOCCER-SOCCER Elite Football Academy is a proven football/soccer program with tangible results for boys and girls ages 4 - 17. It is designed to provide all football players with technical and tactical knowledge for their future development.

The "SOCCER-SOCCER" football program was originally introduced by Senad Arnautovic to enhance the development of players and goalkeepers in Canada, USA and now in Luxembourg as their role has changed in the modern European game. This unique SOCCER-SOCCER program provides the best possible learning environment for the ambitious, aspiring football player. We guarantee specialized training and attention for every player through the our program. Our players will be exposed to many of the guest top coaches, National coaches, instructors and professional players from Luxembourg, all Europe, USA and Canada.

The SOCCER-SOCCER Elite Football Academy boasts exceptional results, as many of the players that have attended previous camps have continued to aspire to higher levels and have achieved commendable goals. We are pleased to report the constant positive comments from our participation athletes (past and current), on how they have utilized their new strategies, skills and understanding to help them develop as players and ultimately improve performance to secure their place in football teams, or be selected for national programs.

Our mission is to provide players and coaches with elite and grassroots soccer training experiences comparable with leading soccer nations. We aim to achieve this mission by providing positive learning environment based on professional clubs, academies, schools and community development programs.

Head Coach Senad Arnautovic in cooperation with coaching stuff will ensure that all programs operate on schedule, in a safe and friendly atmosphere and allow everyone a great opportunity to improve their skills.